2017 Jaguar F-PACE: The SUV With Sports Car DNA
One look at the 2017 Jaguar F-PACE and you know there is something different about it.  The F-PACE is not just another SUV!  How could it be?  It is built by a leader in the luxury vehicle segment by mixing their impressive knowledge of sports cars and luxury cars into the utility of a SUV.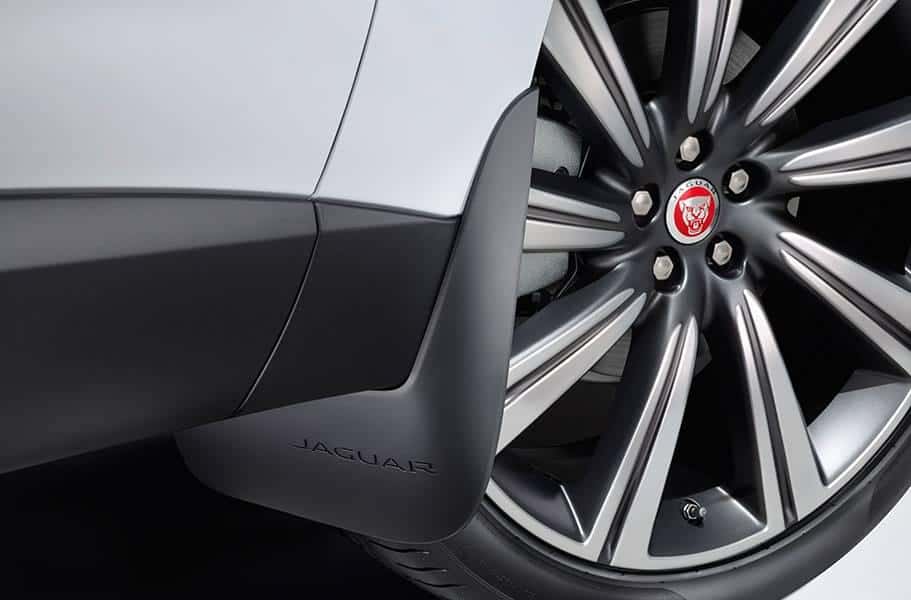 This luxury performance SUV has sports car DNA–  that is undeniable!  What does that mean for you?  A capable SUV that is sporty, practical, efficient, exciting, and beautiful!
The exterior of the F-PACE features an advanced aerodynamic design that aims to reduce drag and increase downforce.  That means less interior noise and excellent fuel economy!  Attention has been paid to every aspect of the exterior design to create a visual or performance benefit.
Choose from a variety of lightweight alloy wheels, up to 22″ in diameter!  Choose the ones that match your desired appearance for your Jaguar F-PACE.  Whichever wheels you choose, you can be assured they offer an efficient and aerodynamic design to match the rest of the vehicle design.
Even the stylish headlights and taillights offer both visual and performance benefits.  The high-intensity LED taillights make it easier for other drivers to see you, while the available adaptive LED headlights provide an amazing nighttime driving experience.  These headlights provide a night driving experience that is about as close to daylight as possible.  This helps the driver distinguish objects more easily and can reduce eye strain and the resulting eye fatigue.
Buy Your 2017 Jaguar F-PACE at Jaguar Colorado Springs
Sporty elegance is a great description for the exterior styling of the 2017 Jaguar F-PACE, Jaguar's first luxury performance SUV.  This beauty has the performance to match too!  Stop by Jaguar Colorado Springs today and get to know this amazing SUV.