Get Your 2019 Jaguar E-PACE With the Innovative Park Package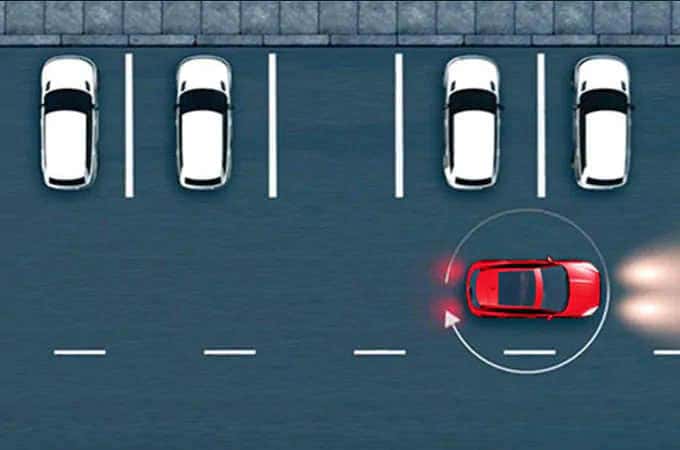 You can count on an exceptional number of standard and available features on your 2019 Jaguar E-PACE performance SUV.  Some of those features are combined together in packages, making it easier to know quickly which type of features are highlighted on a specific vehicle.  One E-PACE package filled with innovative driver-assistance features is the Park Package.  Just as its name implies, this package is geared toward providing the E-PACE driver with a stress-free parking experience.
One of the features in the Park Package is Rear Traffic Monitor.  This system can warn the driver of pedestrians, vehicles, or other potential hazards that are approaching the vehicle while backing.  It sends an audio and visual warning to alert to this issue, allowing you to back more confidently.  With the 360 Degree Parking Aid, there are sensors located around the vehicle which are triggered when it is shifted into Reverse.   The driver receives audio feedback and details on the touchscreen display to show the distance to obstacles while parking.  No matter if you are parallel parking or perpendicular parking, the Park Assist system will take are of it.  Maneuvering in and out of a parking space is simple with this system steering while you choose the appropriate gear and control the vehicle's speed.  The system provides graphics and notifications to help guide you through the process.
Visit Jaguar Colorado Springs to see our selection of the 2019 Jaguar E-PACE.  Let us know the types of features, such as the Park Package, that are important to you so we can assist you in finding the perfect SUV for you!