Jaguar Colorado Springs to Host 2019 British Motoring Festival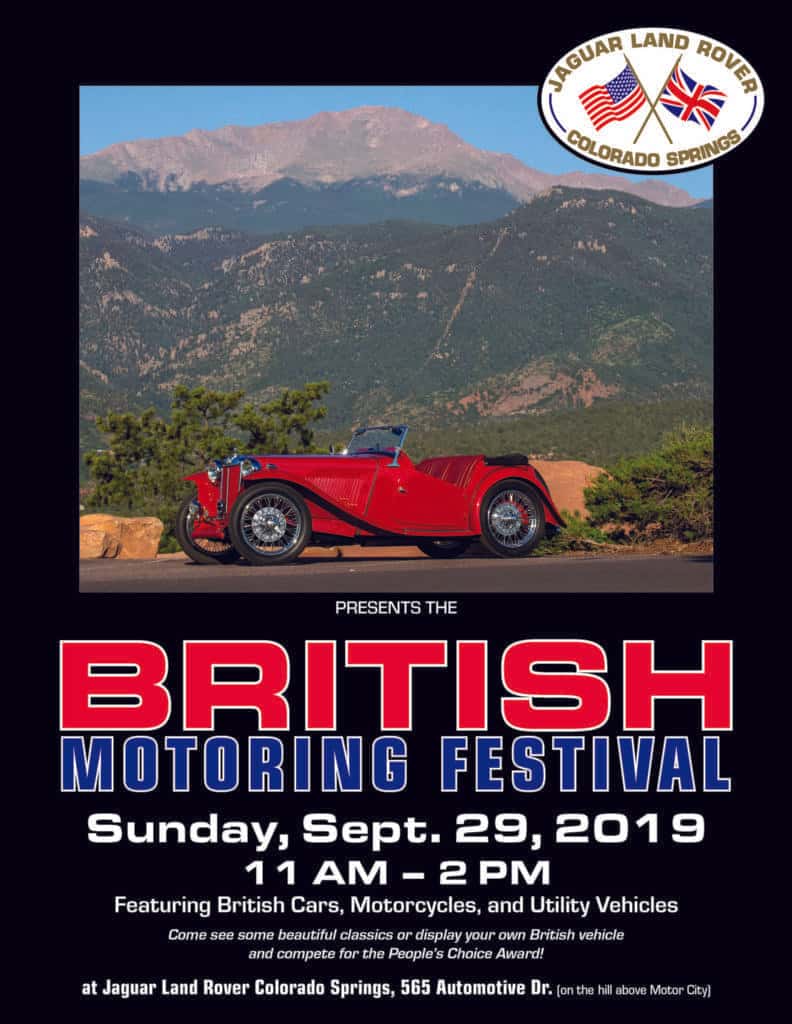 Jaguar Colorado Springs is proud to present the 2019 British Motoring Festival!  Join us on September 29th from 11 a.m. to 2 p.m. to see a wonderful show of British cars, motorcycles, and utility vehicles.  There will be an exciting variety of vehicles from Jaguar, Land Rover, Bentley, Mini, MG, and more!  You are invited to bring in your own British vehicle for others to enjoy viewing!  You could even win the People's Choice Award for your spectacular British vehicle!  
Jaguar Colorado Springs will be open exclusively for this festival.  Though the showroom will not be open, there will be a vendor tent with a variety of Land Rover and Jaguar clothing and accessories to purchase.  Jack Quinn's Irish Pub Catering will be on-site serving up their famous fish and chips in case you want to purchase a delicious lunch.
Get up close and personal with unique, antique, and classic British vehicles at one of our biggest events of the year!  Be sure to put the British Motoring Festival on your calendar – it's an event you don't want to miss!