Mark Your Calendar For British Motoring Festival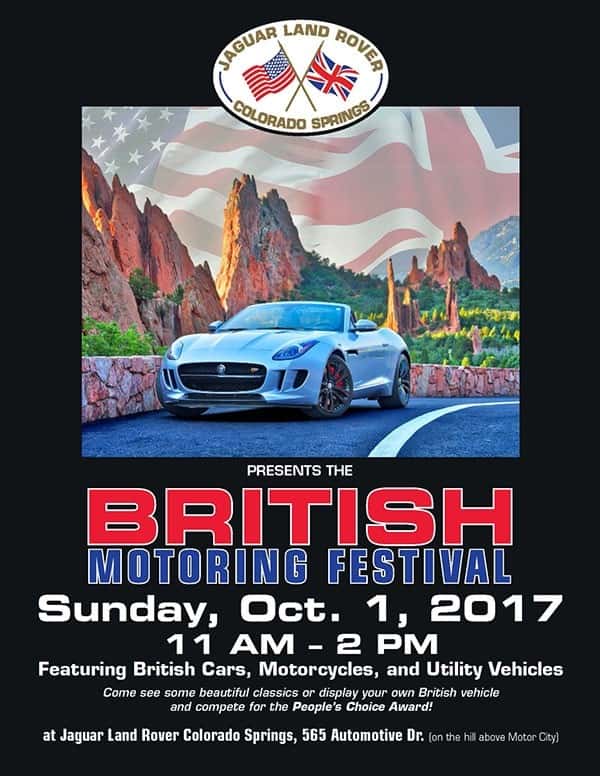 It's almost here!  The British Motoring Festival will be held on Sunday, October 1 from 11 am – 2 pm.  You can join in all the fun at Jaguar Colorado Springs, 565 Automotive Drive.  This car show features a great variety of British vehicles — cars, motorcycles, and utility vehicles.  A People's Choice Award will be given.
Mark your calendar for this fun event!  We hope to see you there!